YES YES YES YES!
From Uproxx:
According to Entertainment Weekly, Better Call Saul's upcoming fourth season will feature scenes that take place in the same timeline as Breaking Bad. How do they know? Because Vince Gilligan told them:

"We have a subplot that very squarely gets into Breaking Badterritory and brings us into the world — or at least points us on a path toward the world of Walter White and the territory of Walter White," co-creator Vince Gilligan tells EW. "I can't wait for folks to see that."

Even so, Gilligan warns that Bob Odenkirk's character will be the only direct Breaking Bad connection featured. That show's two main leads, Bryan Cranston and Aaron Paul, have discussed the possibility of reprising their rolesin Better Call Saul but have so far not done so. Or, at least that's what Gilligan and company are telling everyone.
**WAITS IMPATIENTLY**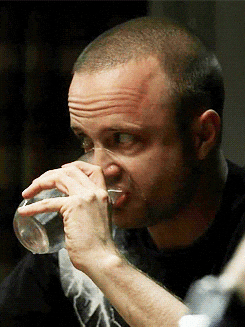 (Header Image Source)