She said goodbye to Planet Hollywood on New Year's Eve but she may have danced her way to another residency.
Nothing has been officially confirmed yet but multiple sources say that Spears has signed a deal to perform at Las Vegas' Park Theater — the same spot where Lady Gaga will kick off a 74-date run in December.
One source of the gig says the set to begin in 2019 and they made her an offer she just couldn't refuse.
Gaga and Spears in the same venue… talk about star power!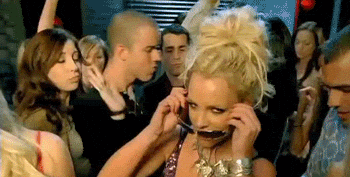 via GIPHY
—
Source via US Weekly